Annual Maintenance Contract
Frequent inspection and testing are one of the most important things you can do to keep your devices safe and operational at all times. We ensure the healthy working of the systems on your premises to safeguard the lives of your people and assets. We offer AMC packages to customers, and our dedicated team of Service Engineers is available 24hrs to support you with any emergency services, replacements, or rectifications. Our contracts will fully adhere to the UAE rules and policies.
Our services include
Addressable and Conventional Fire Alarm System
Voice Evacuation System
Central Battery, Emergency and Exit Lighting Systems
Water-based Sprinkler systems
Fire Pumps
Fire Hose Reels/Wet/Dry Riser Systems
FM 200 System
Kitchen Hood System
Deluge System
Fire Extinguishing Systems
Emergency Lights System
Exit Lights System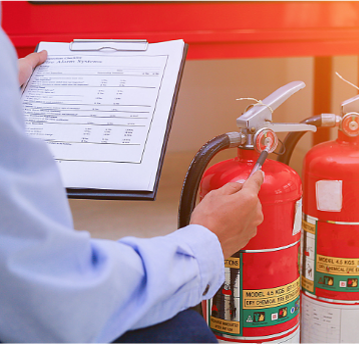 We are responsible to our customers, who use our works and facilities
All our projects are executed by well experienced engineers and highly technical people. We have a special team to carry out the maintenance. We have a very satisfied client base spread all over the UAE.We are able to compete in this market due to our quality and competitiveness of all goods delivered and work done in time with affordable cost based on market strategy.